About Us
The Concord Grape Association represents Concord grape processors and manufacturers of products made from Concord grapes. The organization operates as the Concord Grape Section under the umbrella of the Juice Products Association (JPA), which represents the juice and juice products industry in the U.S. and overseas. Concord Grape Section members process more than 90% of the Concord grapes processed annually in the United States.
The following companies are members of the Association.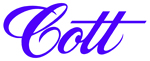 COTT CORPORATION/COTT BEVERAGES
Cott is the world's largest retailer brand beverage company. With approximately 4,000 employees, Cott operates soft drink, juice, water and other beverage bottling facilities in the United States, Canada, the United Kingdom and Mexico. Cott markets beverage concentrates in over 40 countries around the world.

1 Cliffstar Avenue
Dunkirk, NY 14048
(716) 366-6100
---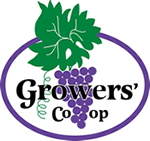 GROWERS COOPERATIVE GRAPE JUICE COMPANY, INC.
Growers Co-op had its beginnings with a meeting of eight local farmers in 1929, who knew the excellent potential the rich soil and moderate Lake Erie climate held for grape production. We are located in far western New York State in the heart of what is known as the "Concord Grape Belt," a 60 mile long strip along Lake Erie's southeast shore that is only 2 - 6 miles deep, where the climate is ideal for producing Concord Grapes.
For over 80 years, our Co-op has been growing and producing only the finest wholesale bulk Concord grape juice and concentrate available for bulk juice bottlers, jam manufacturers, wineries and international markets. All of our 100% Concord Concentrate is made from 100% pure Concord Grapes grown by our Co-op farmer-owners. The grapes are nurtured throughout the year and picked at the peak of their maturity, usually in late September or October.
Growers is not only your source for high quality grape juice concentrate, but we also utilize our modern equipment and expertise to process other fruits into high quality juices, concentrates and purees. During summer months, people will find our facility bustling with activity processing tart cherries and blueberries. Contract fruit and juice processing is a strategic priority for Growers because it helps us to fully utilize our equipment year round instead of just at grape harvest season.
We are organic and kosher certified. For more information on Growers and our products, see our website at www.concordgrapejuice.com.
---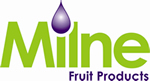 MILNE FRUIT PRODUCTS, INC.
In operation since 1956, Milne Fruit Products supplies the food and beverage industries with world class fruit ingredients and serves both domestic and international markets. We convert fruits into 100% natural fruit ingredients such as single strength juice, juice concentrate, single strength puree and puree concentrates, custom blends/premixes and other value added products. Milne Fruit Products, Inc. settles for nothing less than excellence in raw product acquisition, state-of-the-art processing, quality assurance and product delivery to their valued customers.
For more information on Milne Fruit Products, see our website at www.milnefruit.com.
---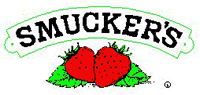 THE J.M. SMUCKER COMPANY
For more than 110 years, The J.M. Smucker Company has been committed to offering consumers quality products that help families create memorable mealtime moments. Today, Smucker is a leading marketer and manufacturer of fruit spreads, retail packaged coffee, peanut butter, shortening and oils, ice cream toppings, sweetened condensed milk, and health and natural foods beverages in North America. Its family of brands includes Smucker's®, Folgers®, Dunkin' Donuts®, Jif®, Crisco®, Pillsbury®, Eagle Brand®, R.W. Knudsen Family®, Hungry Jack®, White Lily® and Martha White® in the United States, along with Robin Hood®, Five Roses®, Carnation®, Europe's Best® and Bick's® in Canada. The Company remains rooted in the Basic Beliefs of Quality, People, Ethics, Growth and Independence established by its founder and namesake more than a century ago. The Company has appeared on FORTUNE Magazine's list of the 100 Best Companies to Work For in the United States 12 times, ranking number one in 2004. For more information about the Company, visit www.smuckers.com.
The J.M. Smucker Company is the owner of all trademarks, except Pillsbury, the Barrelhead logo and the Doughboy character are trademarks of The Pillsbury Company, LLC, used under license; Carnation is a trademark of Société des Produits Nestlé S.A., used under license; and Dunkin' Donuts is a registered trademark of DD IP Holder, LLC, used under license. Borden and Elsie are trademarks used under license.
---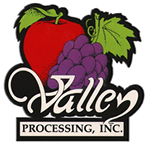 VALLEY PROCESSING
Welcome to Valley Processing Incorporated, one of the most successful fruit juice and concentrate processors in the state of Washington. Valley Processing is located in the heart of Central Washington's world famous fruit growing area. Our products, fresh from the trees and vines, provides outstanding flavor and quality.
Although apple and grape juice concentrates are our major products, we produce a wide variety of other juices, concentrates, purees and essences.
Valley Processing is family owned and operated and has a reputation for quality products and unique customer service. Valley Processing began 30 years ago by processing grapes and apples into concentrates, which are then used by other companies to make juices and jellies.
We maintain a very close relationship with our Yakima Valley growers. Some say this is the best spot on earth to grow fruit due to rich volcanic soil; plentiful water from snow-fed mountain streams, and an ideal warm climate and a long growing season. Visit us at www.valleyprocessing.com.
---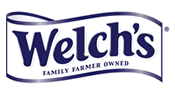 WELCH'S
Headquartered in Concord, Massachusetts, Welch's is the processing and marketing subsidiary of the National Grape Cooperative. Welch's is owned by 1,150 family-farmers across America and in Ontario, Canada, who make up this cooperative, and who are responsible for growing the Concord and Niagara grapes which are pressed to produce Welch's juices and other grape-based products. At the heart of Welch's are the delicious and inherently healthy Concord grape, and the family-farmer owners who grow it. Welch's is focused on making lives healthy and vibrant through the goodness of the grape by creating a variety of great tasting products that address the health and nutrition needs of today's family. Welch's products are sold throughout the United States and in approximately 50 countries around the globe. For more information, visit www.welchs.com.